TIME TO REDEFINE THE SUPPLY CHAIN WITH THE BSV BLOCKCHAIN
CoinGeek Conference is evolving to the Global Blockchain Convention. Visit the Global Blockchain Convention site to learn more about the GBC Dubai 2022!
Supply Chain Management faces many challenges: from today's just in time business model, on-demand delivery requirements, unreliable product traceability, centralized data trapped in silos and inefficient payment channels.
At CoinGeek Conferences supply chain management professionals can hear and see the new innovations from the businesses that are building on top of the BSV Blockchain that solves these challenges.
The upcoming conference in New York will cover:
October 07 | 11:25 - 11:55 EST
Blockchain for a Better Supply Chain & Sustainability
Founding President, Bitcoin Association
CEO & Co-Founder, Queen of Raw
CTO & Co-Founder, Queen of Raw
Managing Partner & CEO, The Food Institute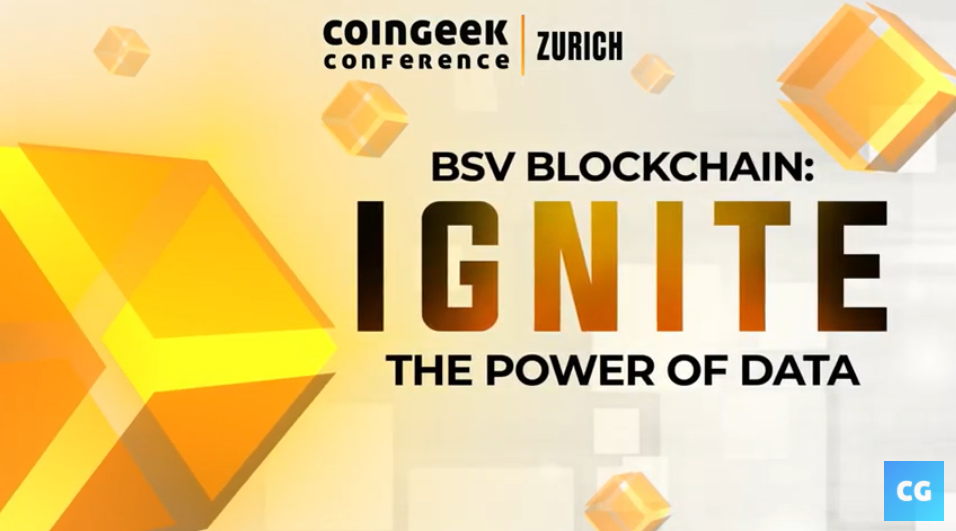 Supply Chain, Product Provenance & Blockchain at CoinGeek Zurich
The first day of the CoinGeek Conference in Zurich saw a panel on Supply Chain, Product Provenance & Blockchain, moderated by Patrick Prinz of Bitcoin Association. Husen Kapasi of PwC, Tatjana Meier of IBM, and Stephan Nilsson of UNISOT, joined Prinz. The session began with Prinz mentioning Germany's Lieferkettengesetz (Supply Chain Act) that will impose strict conditions on companies from January 2023. Meier cited that many companies are already gearing up to adjust to the new rules.
UNISOT's seafood blockchain solution is revolutionizing supply chains
CoinGeek's Johanna Botta talks with UNISOT founder Stephan Nilsson about Seafood Chain during the CoinGeek London conference.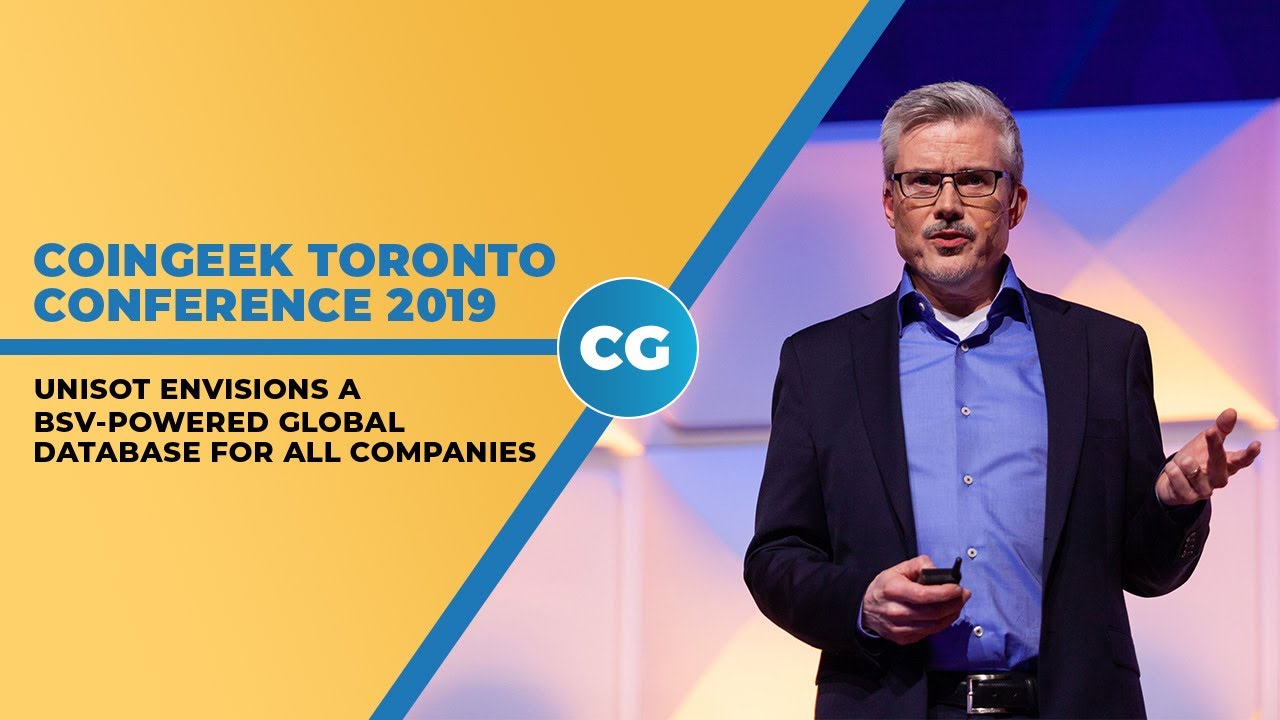 CoinGeek Toronto 2019: Stephan Nilsson talks enterprises
Stephan Nilsson explained how UNISOT will revolutionize supply chains for enterprises on Bitcoin SV.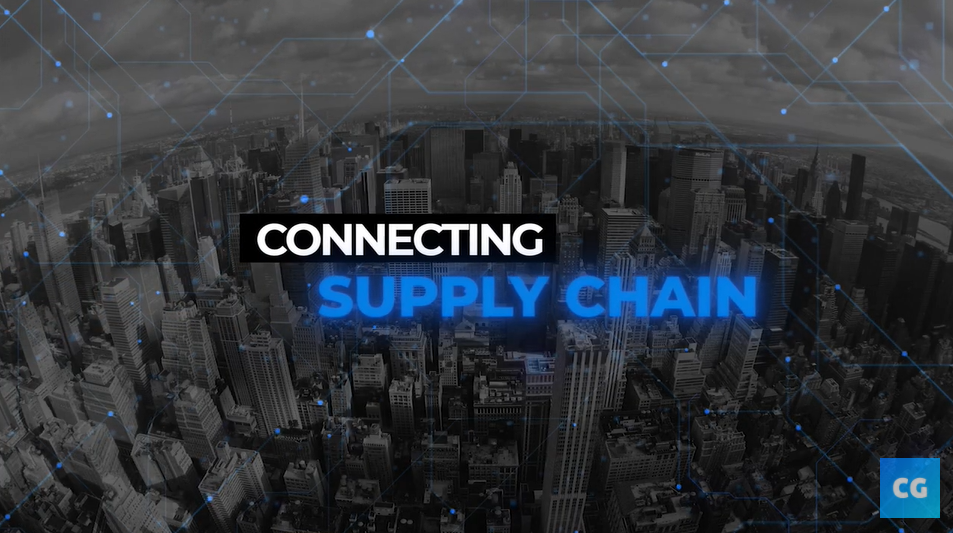 BSV for Supply Chain
For most users, Bitcoin is still seen primarily as a digital currency. But in reality, it is primarily a protocol that acts as a time-stamped data ledger with technological capabilities to facilitate microtransactions at low-cost fees.
Supply Chain Management (SCM) is emerging as one of the most important use cases of Bitcoin, with a number of companies already developing, launching and utilizing solutions for more effective SCM, built exclusively on Bitcoin SV (BSV).
Companies like UNISOT and their brand SeafoodChain are among those that are already making huge progress with Bitcoin SV as their blockchain of choice. But what are the issues posed in supply chain management that BSV can solve?
The Challenges for Supply Chain Management
Supply Chain Management systems are used extensively by firms involved in sourcing and logistics. Yet they are not without significant limitations such as real-time global traceability. All current traceability systems are siloed, centralized and expensive. Worse, the information they offer cannot be guaranteed to be accurate, which causes real-world problems, particularly in more complex supply situations.
The exchange of information between companies at different stages of the supply chain currently relies on old technologies like Edifact and EDI. This reduces the number of data points companies share to the bare minimum and means the majority of data is not exchanged in a secure or encrypted way.
Different companies use different internal systems, creating inaccessible silos of information. This makes for inefficiencies throughout the process, and because there is no incentive to share or infrastructure to do so securely, many companies often choose not to. This results in situations such as under-utilization of assets, with many vehicles, ships, production facilities and personnel underused, simply as a result of insufficient information.
On a similar thread, companies across the supply chain generally only have access to 1-tier up and down from their current position, which means limited information is available around planning over a slightly longer timeframe. As a result, they are required to build up buffers and be reactive to developing situations in their markets, which again leads to inefficiency.
There is little in the way of cross-company automation under these current systems, and things like inefficient customer feedback mechanisms only add to the difficulties under current supply chain structures. With a lack of efficient payment technologies and trust mechanisms for provenance thrown into the mix, it is clear there is scope for technology to improve on current supply chain structures.
Chaired by Founding President of Bitcoin Association, Jimmy Nguyen, the event draws an all-star cast of speakers, headed by Dr. Craig S. Wright. They are joined by economist, writer and tech visionary George Gilder and Thomas Lee, managing partner at Fundstrat Global Advisors, as the event's keynote speakers, alongside a host of other speakers including representatives from nChain, Kronoverse, BitBoss, Centbee, Fabrik, Tokenized and OKEx, amongst others.
Registration to attend the conference is free, so there's no excuse to miss out. Sign up for your space at the CoinGeek Zurich 2021 Conference today, and bag your seat to the industry's most important event in 2021.
How the BSV Blockchain Solves These Issues
Many of the core issues affecting the Supply Chain Management sector are tackled by distributed ledger technology. In particular, the BSV blockchain is the only chain with the capacity at scale to meet the needs of the sector, as well as offering a full complement of technical tools for automating and streamlining processes in the industry.
The public blockchain enables secure data storage in a distributed ledger, providing a guaranteed record of truth anyone can access. With a blockchain supply chain solution, data is controlled by its creator rather than a central ledger, and therefore can be more easily and securely shared, stored and managed within the BSV environment.
Because data is written to the blockchain, it is a record of truth that can be shared across other companies, with 100% trust in the source. Especially when this process is automated with the help of smart contracts, data available from the blockchain becomes much more trustworthy and reliable than the current information available to parties up and down supply chains.
There is also now the ability to monetize the process of data exchange through microtransactions, as well as automatically processing transaction data onto the ledger. The result paves the way for more developed technological solutions to replace the supply chain management systems currently in use throughout the world.
Records are time-stamped as they are written to the immutable ledger, with real-time access to data for tracing origins and provenance. Particularly in food supply chains like with SeafoodChain, guaranteeing provenance is an important part of the end retail product. Blockchain SCM provides the necessary guarantees here and gives firms throughout the supply chain access to more real-time data on the sourcing within their chain.
Immediate response verifiable data means it becomes possible to more effectively plan and allocate resources throughout the supply chain. Parties throughout the supply chain have access to greater volumes of secure data when they need it, as well as gaining access to more efficient feedback mechanisms—all of which combine to streamline the supply chain process.
BSV is the only public blockchain available to those building for the SCM sector with the necessary scalability and security to deliver reliable utility. Cost efficiency and speed of transaction are other key elements that make BSV, in particular, an attractive choice in this use case.
UNISOT is one company that is building in this space, with its SeafoodChain product being developed on BSV. A supply chain management app for the seafood sector, founder Stephan Nilsson said the industry was already benefiting from enhanced access to digital technologies.
In the next stage of its development, Nilsson said the app would aim to automate processes which are currently manual, providing even greater efficiency to companies using their BSV blockchain supply chain solution.
"Our next goal is to have all of these individual processes automated so that there are no manual processes that have to be relied on, something which we are hoping to have ready to roll out by August. This will involve helping our customers with new sensors inside the packages that can take new measurements and provide further data."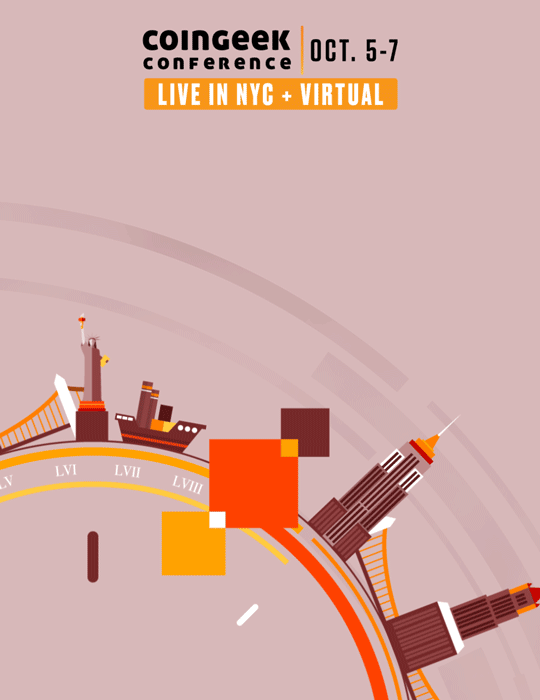 Supply Chain Management at CoinGeek New York 2021
Supply chain management is one of the many topics that will be explored at the upcoming CoinGeek NYC 2021 Conference, which starts on October 5. A virtual and live conference inviting delegates from around the world, the event will stream live from Times Square.
A must-attend event in the Bitcoin calendar, the CoinGeek NYC 2021 Conference will build on previous conferences as an opportunity to hear from some of those working with BSV in real-world applications, as well as from leading names in developing BSV technology.
The 3-day event packs in dozens of speakers from different sectors, with a range of presentations, keynotes and panel discussions scheduled over the three days. The conference is aimed at anyone interested in learning more about how blockchain technology works, or how BSV is revolutionising the world with commercial solutions like those available in supply chain management.