TIME TO REDEFINE FINANCE & BANKING WITH THE BSV BLOCKCHAIN
CoinGeek Conference is evolving to the Global Blockchain Convention. Visit the Global Blockchain Convention site to learn more about the GBC Dubai 2022!
Within the last 10 years, technologies have changed the way we bank and handle our finances. The challenge for the finance and banking industry isn't becoming digital.

The challenge is providing inherent value that is advantageous to consumers and businesses while staying in line with costs.
At CoinGeek Conferences finance and banking professionals can hear and see how transactions and microtransactions can be handled at scale with low fees, as well as seeing new innovative FinTech.
The upcoming conference in New York will cover:
October 07 | 09:05 - 09:20 EST
Fabriik: The Future of Digital Assets and a Tokenized World
Chief Visionary, Fabriik & The Bayesian Group
October 07 | 09:20 - 09:35 EST
Tokenizing Equity & Debt Instruments
Founder and Manager, Aequantium LLC
October 07 | 09:35 - 10:05 EST
Tokenized Assets, Stablecoins and Custody with BSV
Founding President, Bitcoin Association
Co-Founder & CEO, Tokenized
Board Advisor, BitBoss Corporation
President & CEO, TrustChains, LLC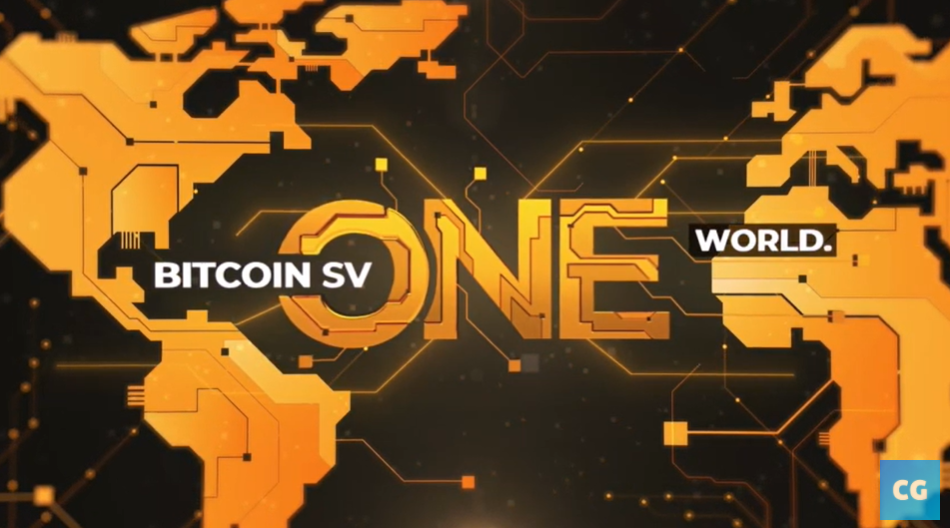 The Future of Banking, Financial Products & Blockchain | CGLive
Simit Naik, Director of Business Services of nChain, Thomas Moser, Alternate Member of the Governing Board, Swiss National Bank, Jason Urban, CEO of Drawbridge Lending & Dr. Edgar White, Director of The White Company discuss The Future of Banking, Financial Products & Blockchain at CGLive.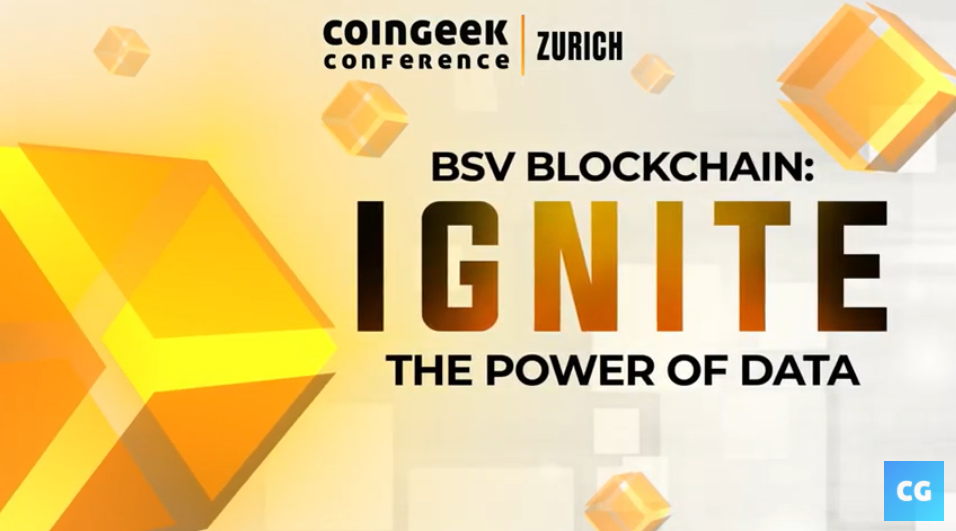 Blockchain for banking and finance | CoinGeek Zurich
In this video, the #CoinGeek Zurich Conference held a panel to discuss "The Digital Technology and the Future of Banking & Financial Services," as well as the role of #blockchain and digital currency in these sectors.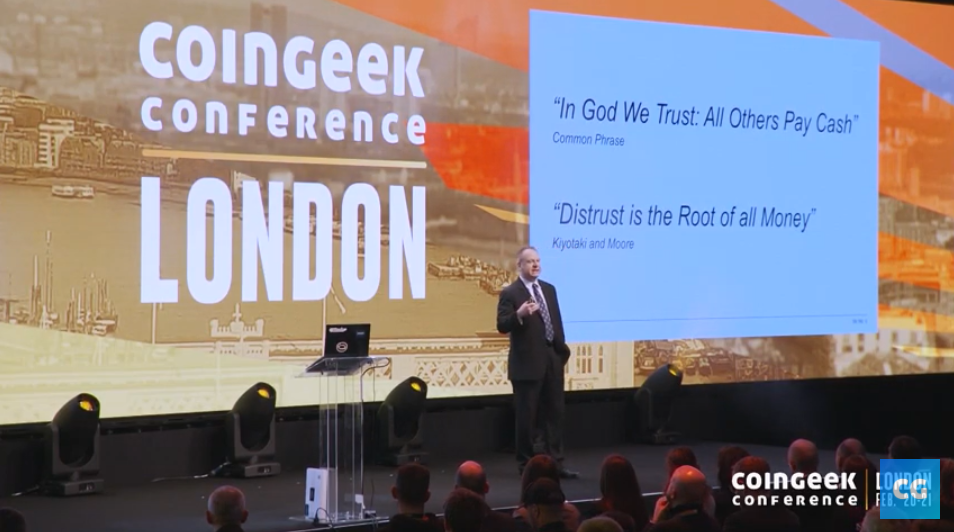 Central Bank Digital Currencies and Blockchain: The view from the Swiss National Bank
Thomas Moser, an alternate member of the governing board of the Swiss National Bank (SNB), took the stage at CoinGeek Conference in London to give insights into the Swiss central bank's view on digital currencies.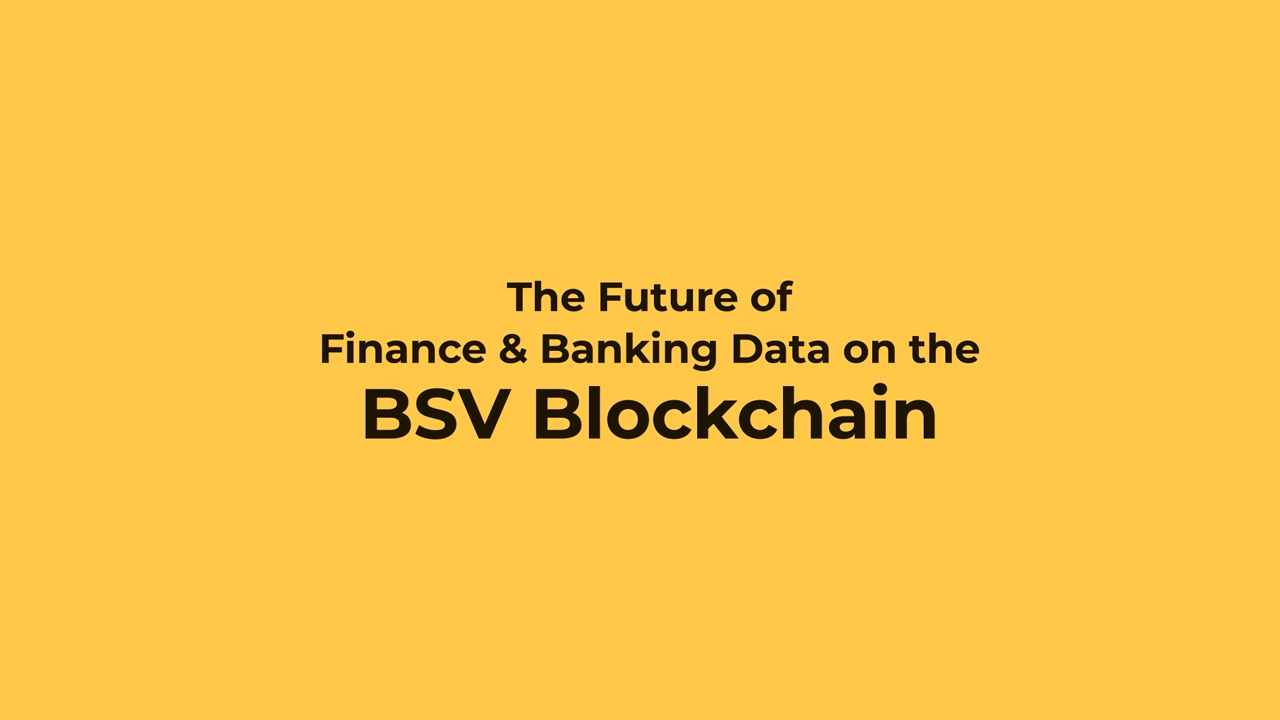 Here's how the BSV blockchain is changing finance and banking
Some 1.7 billion adults around the world are currently unbanked, according to World Bank figures. Despite significant advancements in payment and finance technologies in recent years, a sizable proportion of the world is still excluded from mainstream financial systems, creating significant economic, social and personal disadvantage. Without a bank account, sending and receiving payments becomes a challenge, while safe holding of funds is relegated to physically stashing cash. In the 21st century, this is clearly an unacceptable position, and an undesirable one for living standards right across the globe.
Shifting towards digital services in global finance isn't nearly enough. Banks and other institutions should be looking at ways they can harness new technologies to provide better, more target solutions—solutions that work for consumers, as well as for businesses.
Aside from the problems of the global unbanked population, there are also issues in international trade. Cross border transactions are often slow and expensive, which is a real disincentive to business, and often creates difficulties for the individuals least able to bear them. With so much technology now at the fingertips of the financial services industries, there has never been a better time to correct these problems and unlock significant opportunities for the global economy.
Much of the problem stems from legacy banking systems, which remain in the technological dark ages. These systems have not evolved, in a sector that has long been sluggish to respond to change. As a result, systems are having difficulties interfacing with the new technologies that could solve so many of these problems.
Dig a little deeper, and the offer from financial services companies is much less tailored to the needs of customers as it could be. A lack of real-time data, as well as limited to no support for micropayments and automation, mean financial systems are destined to languish in the doldrums of inefficiency.
Stepping forward is the BSV enterprise blockchain, the only blockchain with the capacity to revolutionize financial services and change the global financial world for the better. With support for microtransactions at scale, it is the only blockchain equipped to meet the challenge, and to effectively replace these lumbering legacy systems with more efficient, more effective models.
How BSV blockchain is changing finance & banking
BSV is the perfect solution to these problems. The BSV blockchain elevates the financial services industries, making them more regulatory compliant from the get-go. Because transactions are recorded permanently to the blockchain, there is a perfect audit trail across the ledger. Data is secure and immutable, and processes like KYC and AML measures are all much more readily handled in the BSV blockchain environment. Out with the paper-based systems of today and in with efficient, digital and often automated solutions to these challenges, delivered by BSV network.
For the unbanked, BSV means there is no need to open a bank account—simply having access to a BSV wallet will do the trick. This allows individuals to send and receive money peer-to-peer without the need for a middleman. The institutions have failed to solve the problems of unbanked people—let BSV solve the problem for them.
In terms of industry processes, BSV enterprise blockchain makes it much more straightforward to share data automatically between different institutions, systems and services, removing inefficiencies that currently exist in the data flow. And with the ledger timestamping transactions automatically, smart contracts can be utilized to automate previously manual processes and streamline manual decision-making processes into automated logic.
BSV is the only blockchain up to the job of handling these problems, and at the scale the financial services and banking sectors require them. The support for microtransactions with ultra low processing fees and rapid settlement times mean BSV is a technologically sound option for resolving these issues.
Angus Brown is the founder and CEO of Centbee, a payment app built on the BSV blockchain. He says the efficiencies of BSV, as well as the intrinsically global nature of the blockchain, means it is the ideal solution for modernizing the industry.
"Blockchain, and Bitcoin SV in particular, are excellent mechanisms to easily and cheaply transfer value between people. It is intrinsically global in nature, reliable and scalable. This revolutionizes the legacy banking payment systems, which have not evolved since the days of 'zip-zap' machines and batch processing."
Furthermore, he believes that only BSV has the power and technical capability to deliver on the promise of blockchain tech for the sector.
"Bitcoin SV is demonstrably tens of thousands of times cheaper than BTC, is legally-sound and reliable. Some private/permissioned blockchains also have this attribute; however, are not as decentralized and rely on key organizations/gate-keepers for their code-base and processing. Bitcoin SV has the longest track record, is resilient to nefarious actors, and has a stable protocol. It is also now Turing complete, allowing for smart contracts and programmable scenarios—which were the reasons some of these alternative blockchains were created."
"Organizations that I think need to be exposed to the Bitcoin SV opportunity include cross-border payment processors, merchant payment processors and aggregators, telco operators offering Mobile Money solutions, loyalty and reward platform providers, social media companies, logistics companies needing to track and account for goods shipped through the value-chain, social welfare/grant system operators, and digital identity providers."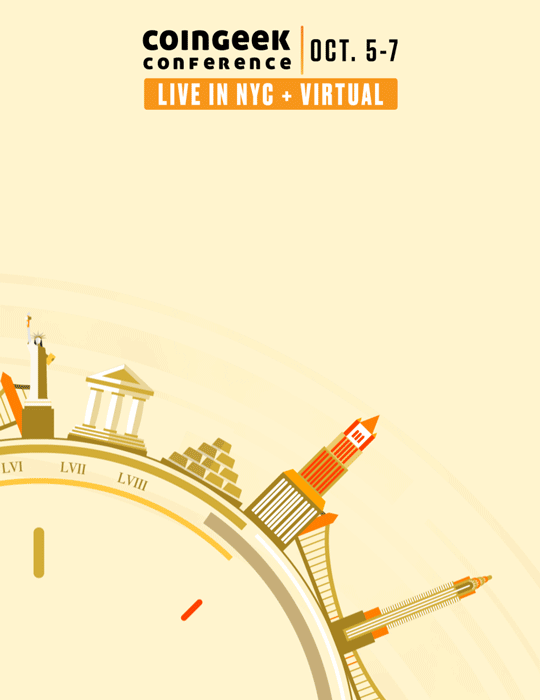 Banking & finance at the CoinGeek Conference
For anyone looking to learn more about the opportunities for banking and finance in BSV, or for developers exploring the opportunities Bitcoin can deliver for new apps and technical solutions, the CoinGeek Conference is the ideal event to learn more about the technology and its potential.
Bringing together some of the most respected speakers from across the industry, the CoinGeek Conference delivers a packed agenda of seminars, keynote speeches and presentations from developers, entrepreneurs and some of the leading individuals shaping the BSV ecosystem.
The latest event will take place live from October 5-7, and will be broadcast virtually from New York, to reach a wide global audience as possible. The conference attracts the brightest minds in blockchain technology, including Bitcoin founder Dr. Craig S. Wright, as well as Bitcoin Association Founding President Jimmy Nguyen.
The event is aimed at financial executives and other stakeholders looking to learn more about BSV as a technology, and the developing ecosystem around it that brings together the technical solutions necessary to drive progress. With so much happening in and around BSV blockchain, there's never been a better time to get on board.