TIME TO REDEFINE INVESTMENTS WITH THE BSV BLOCKCHAIN
CoinGeek Conference is evolving to the Global Blockchain Convention. Visit the Global Blockchain Convention site to learn more about the GBC Dubai 2022!
Even the most experienced investors are missing out on opportunities. Clouded by cryptocurrency price booms and the latest token offerings. Fundamental and technical analyses are ignored and thrown out the window. If you want to uncover higher-value opportunities, you need to challenge modern day belief.
At CoinGeek Conferences Investors can hear and see the new innovations from the businesses that are creating practical applications on top of the BSV Blockchain.
The upcoming conference in New York will cover:
October 05 | 14:45 - 15:00 EST
BSV Venture Investments: It's Time to Scale Up
Managing Director of Private Equity, Ayre Ventures
October 07 | 10:05 - 10:35 EST
Future of Digital Asset Trading & Financial Services
Legal Counsel & Public Policy Manager, Bitcoin Association
Antonio Brasse, CPA, CIA, CFSA, CISA, CAMS
CEO and Co-Founder, BlockQuake
Group Director, VP Digital Asset Banking, Signature Bank
Head of Derivatives, Genesis Global Trading
October 07 | 15:40 - 16:20 EST
Investing in Blockchain Ventures
Managing Director of Private Equity, Ayre Ventures
Founder & CEO, LDP Ventures
Founder & General Partner, Two Hop Ventures
CFO, Burkhan World Investments
Managing Partner, Unbounded Capital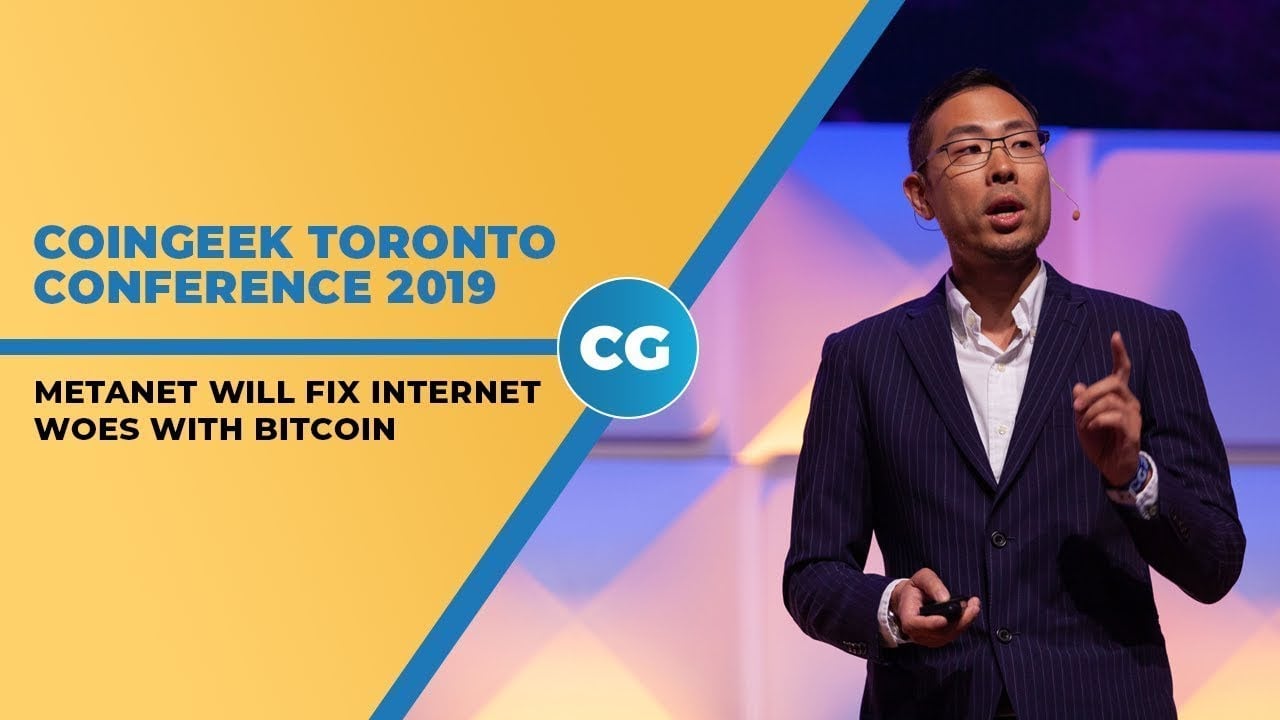 Dawn of age of data and accountability at CoinGeek Toronto 2019 with Jerry Chan
At the CoinGeek Toronto 2019 conference, SBI's Jerry Chan explained what's wrong with the Internet and how Bitcoin can fix it.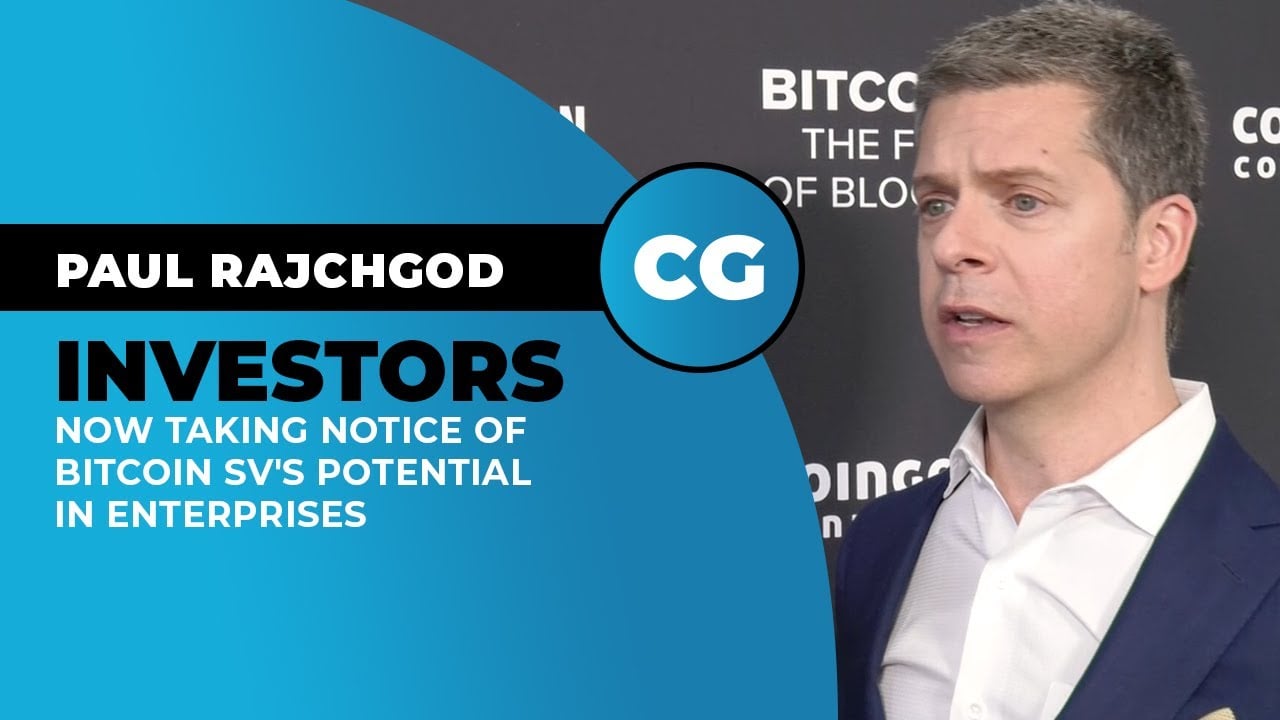 Investing in BSV projects is paying off for institutional investors
Paul Rajchgod discusses how institutional investments in BSV development are picking up.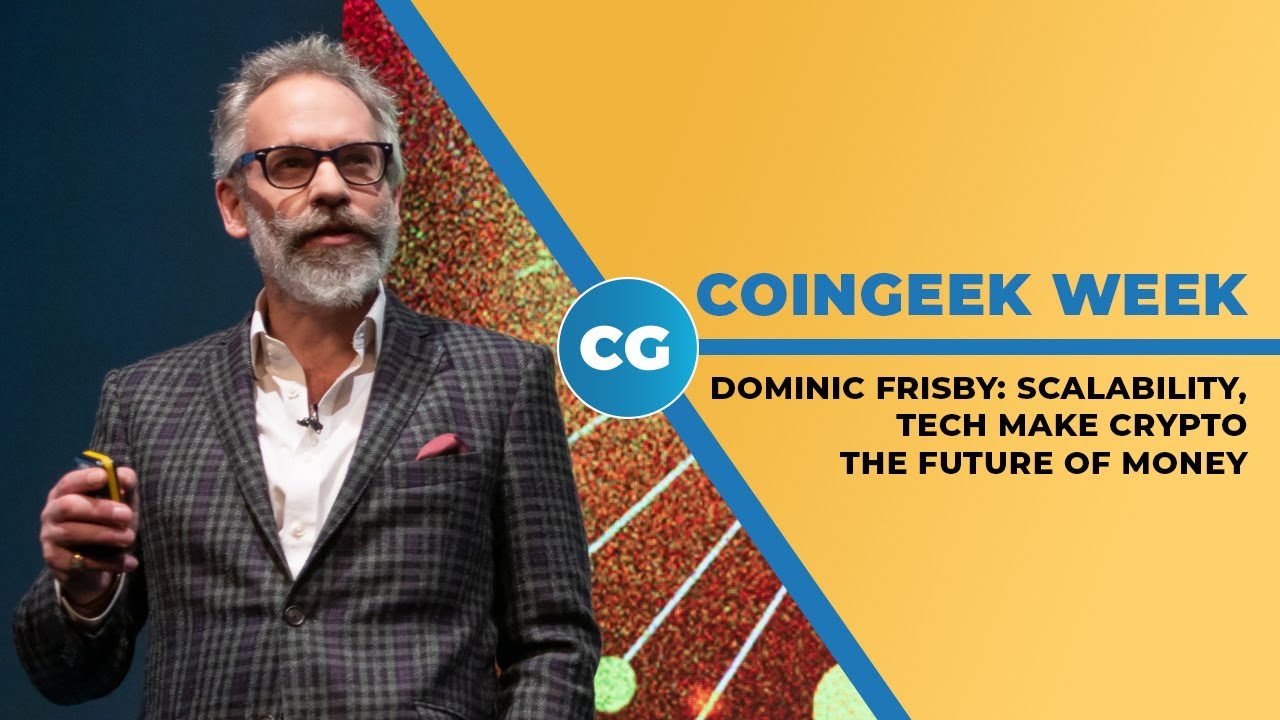 Dominic Frisby talks about the future of work and money
During the recent CoinGeek Week conference, financial writer Dominic Frisby shared his views on how cryptocurrency will change the way we use our money and do our work.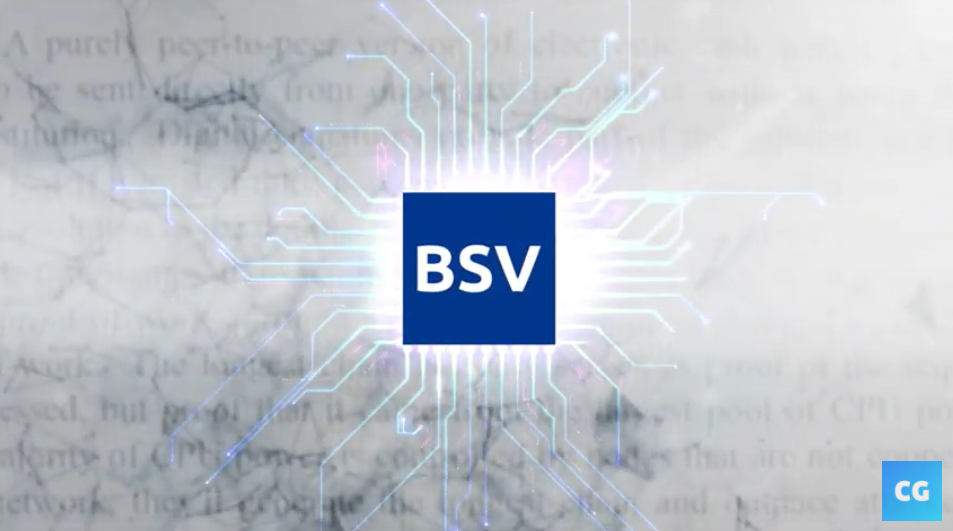 Digital asset space: Investing vs speculating with BSV
Investors and speculators generally still have a one-dimensional outlook on Bitcoin and other digital currency assets. By and large, they treat the space as some kind of casino, betting on which coins will go up and which will go down, speculating based on factors like volatility, fluctuations in market price and investor FOMO. Yet staring them in the face, the true purpose and value of blockchain technology lies in its potential to revolutionize the investment space, and the wider economic world.
In much the same way as the Internet disrupted the world, blockchain and in particular, the BSV enterprise blockchain is poised to do the same—but arguably to an even greater extent. Blockchain provides real world value and utility through apps built on the blockchain network, which are technologically superior to their off-chain counterparts.
The opportunities for entrepreneurs building on a stable blockchain with the capacity for enterprise scale are endless. With support for high volumes and fast transactions, blockchain apps built on BSV can solve a multitude of problems, optimizing and automating systems that are currently inefficient and/or ineffective.
The potential spans industries and processes, bringing automation and sophistication through interacting with the timestamped, immutable ledger. And with this entrepreneurial potential comes vast opportunities for investors and speculators to take advantage.
Investors should look beyond the highly volatile, overhyped digital currency tokens themselves to the opportunities that lie beneath. Looking to the long-term value of investing in companies building on the blockchain, the technology, rather than the tokens, is where the real opportunity is to be found.
The BSV blockchain is the ultimate underlay platform for app developers and entrepreneurs, creating the ideal ecosystem in which to build the technologies of the future. For investors and developers alike, gaining a better understanding of BSV and the potential that comes with it is key to maximizing the opportunities for the blockchain age.
Opportunities for investors in BSV
Rather than buying wildly speculative coins, the majority of which are likely to tank in value, investors should instead be looking to identify businesses with the potential for global growth on the blockchain.
The BSV ecosystem is still in its infancy, with many of the next generation of world leading companies in their sectors choosing to build and develop on the BSV blockchain. Investors should look for businesses that will drive material transaction volumes on the blockchain, increasing the utility of the network, and poised for growth in a scalable way to deliver profitable, fast growing investment opportunities.
There's no need to wait for a blockchain that is capable of supporting enterprise grade solutions—it exists today in BSV. There are no barriers to mass usage with the network, unlike other public blockchains, making it the only platform of choice for entrepreneurs and investors serious about taking charge of their direction of travel in the brave new world of blockchain.
BSV blockchain tech is already powering businesses of all kinds, providing the technological infrastructure necessary to help scale globally in a safe, secure and low-cost way. From those serving the digital currency sector and users directly, through to solutions for iGaming, banking and financial services, supply chain logistics, health care and much more, BSV is already delivering as a platform across a number of different industries.
Now is the time to get in at the ground floor. As the ecosystem continues to develop and mature, there are opportunities everywhere to invest early in getting behind blockchain-powered businesses that are developing the tools and solutions for the new world. And with the power of Bitcoin SV behind them, they are ready with the full scaling capacity necessary to support mass adoption and usage at enterprise scale.
Paul Rajchgod, Managing Director, Private Equity, Ayre Group, said investing in Bitcoin infrastructure businesses and other startups powered by BSV was a key focus for Ayre Group, in a bid to capitalize on the opportunities arising from the blockchain revolution.
"Ayre Group Ventures is open to investing in various industry sectors (some examples include fintech, gaming-related, supply chain, advertising/marketing tech, marketplaces, and NFTs), as well as 'bitcoin infrastructure' technology. We look for businesses that will drive material transaction volume on Bitcoin SV (or help other businesses to do so), increasing the utility of Bitcoin SV's network, and do so in a scalable way (i.e., the business can grow quickly and profitably, with increasing profit margins)."
On other investors, Rajchgod said too many are missing the point with BSV as a platform, and instead wasting their time speculating on the ups and downs of the digital currency tokens markets: "Currently, I think many investors in the blockchain community are entirely missing the bigger picture and are just focused on 'making a quick buck.'"
"Our next goal is to have all of these individual processes automated so that there are no manual processes that have to be relied on, something which we are hoping to have ready to roll out by August. This will involve helping our customers with new sensors inside the packages that can take new measurements and provide further data."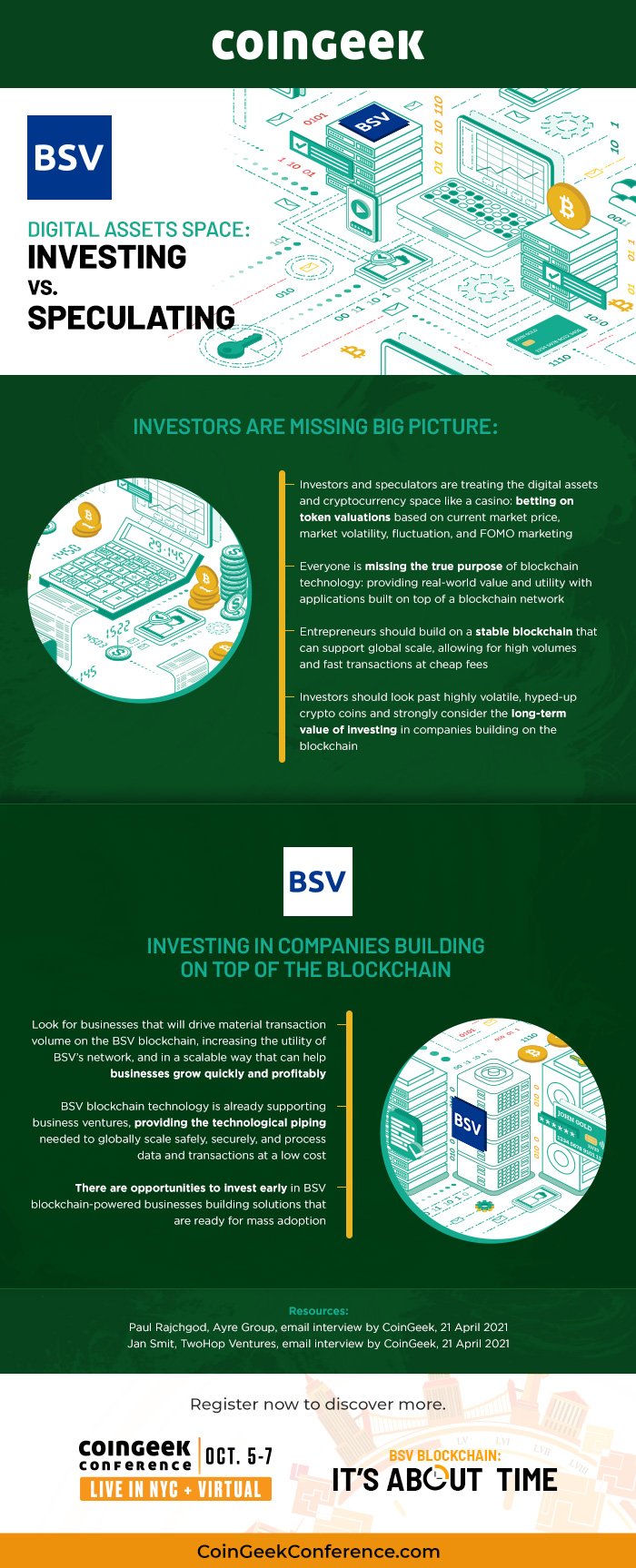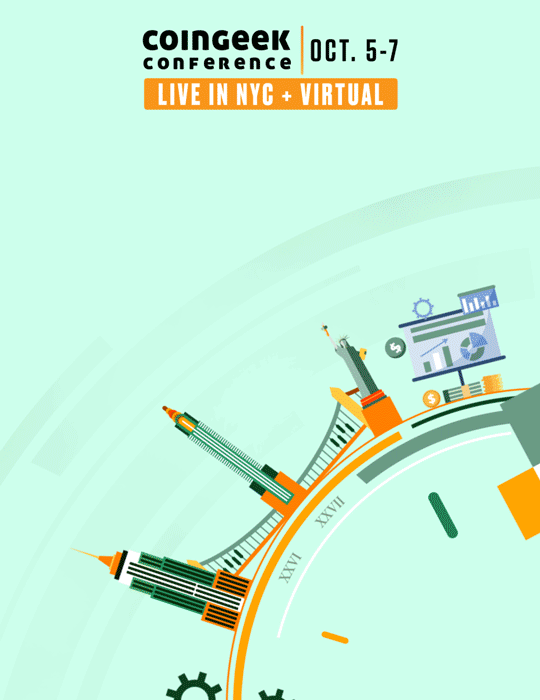 BSV for investors at CoinGeek Conference
For anyone looking to learn more about BSV blockchain and its journey to mass global adoption, the CoinGeek Conference this October is the perfect opportunity. From an investment standpoint, gleaning as much information, and access to investible early stage firms, presents opportunities to get ahead of the curve at a time of rapid growth and expansion in the BSV ecosystem.
The conference is broadcast virtually and live from New York's Times Square, reaching out to investors, developers and other stakeholders around the world. It brings together some of the world's leading speakers, executives and academics working in and around BSV blockchain.
The event spans panel discussions and presentations across a number of different industries, shedding light on some of the most exciting investment opportunities and emerging markets powered by BSV.